Why Support C-E-O?
Collegiate Entrepreneurs' Organization is a 501 (c)(3) non-profit corporation and exists as the premier global entrepreneurship network with more than 16,500 college students at more than 150 campuses domestically and 16 overseas. Our mission is to inform, support and inspire college students to be entrepreneurial and seek opportunity through enterprise creation.


The C-E-O network is comprised of:
Successful startup founders who participate as alumni
Enrolled college students on their journey to become startup founders
University entrepreneurship and innovation professors
Entrepreneurship center directors


C-E-O fulfills it's mission in two direct ways: First through the establishment and management of entrepreneurship clubs at our chapter campuses. It is through these communities that C-E-O can support individual student entrepreneurs in their charge to launch new ventures in our Business Formation Programs.
On an annual basis C-E-O chapters host nearly 2,000 events and programs and you can read more about annual organization metrics here.
---
Who Supports C-E-O?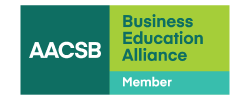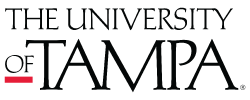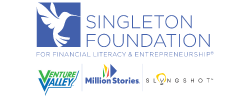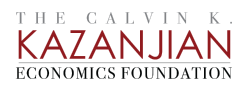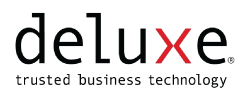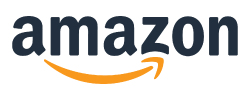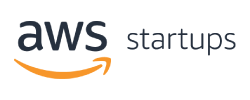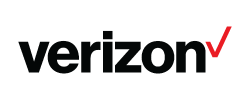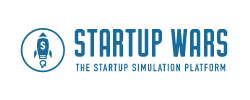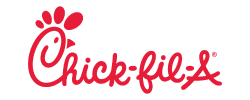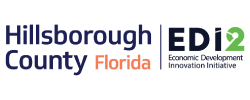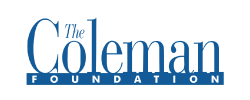 ---
Global Conference Sponsorship Opportunities:
As a sponsor of the Global Collegiate Entrepreneurs' Organization Conference, your organization will be exposed to over 16,000 members, attendees, college students, faculty and administrators.
Each year, an average of over 1,000, and as many as 1,500, students, faculty and others interested in entrepreneurship attend the two-and-a-half day Global C-E-O Conference. Over 80 outstanding entrepreneurs and business leaders share their ideas with students on how they launched their businesses, the lessons they've learned and where they are today. The conference also provides students the opportunity to network with their entrepreneurial peers nationwide.
C-E-O tries to keep the registration fees low to make the conference accessible to all interested students. In order to provide the best quality conference and keep the registration fees low, we rely on our various generous sponsors for financial support.
C-E-O is committed to meeting your organization's sponsorship needs, and we are willing to work with you to customize any package.
All Sponsorship levels include:
Logo Recognition on: www.c-e-o.org, registration website, marketing emails, and bags.
One promotional item to be included in conference bags
An exhibit table (excluding the following packages: Conference Exhibitor, Break, Hydration Station and Charging Locker Sponsorships)
Complementary ticket packages
An invitation to the VIP Sponsor and Speaker reception
Inclusion in conference press releases and related media coverage
C-E-O is a 501 (c)(3) not for profit organization, all donations are tax deductible
Elevate your brand and leave a lasting impact as the exclusive Title Sponsor of the 2023 Global Conference. Gain unparalleled visibility, deliver a captivating keynote speech, and host the VIP Sponsor reception, all while supporting the next generation of entrepreneurs.
Prominent branding placement and recognition on all materials and web presence
Conference theme and event naming rights (must commit to a three-year sponsorship)
Video Ad + 10-minutes main stage air-time
Employee volunteer opportunities including competition judges, student mentorship and on-site support.
Opportunity to deliver a Keynote speech or Welcome address
Host of VIP Sponsor and Speaker reception hosted on a Downtown Tampa rooftop
Exclusive branding of conference sizzle video - professionally produced
Priority booth placement in the exhibit area
Special mention in press release and media coverage
Drive excitement as the exclusive Pitch Competition Underwriter. Showcase your brand, judge the competition, and interact with top founders. Propel your brand forward with a compelling video ad and solidify your position as a leader in the startup ecosystem.
Naming rights to Pitch Competition Practice Lounge
Video Ad + 5-minutes main stage air-time
Access to Top 100 founders applicant data
Co-branded award checks
2 judging appointments at all stages of the competition
One direct email to competition applicants (~700), and to Top 100 founders
Permission to offer access to a platform or service exclusive to Top 100 founders
Special mention in press release and media coverage
Event WiFi branding on login domain and access password
Showcase your brand's vision and influence on the main stage as the exclusive sponsor of a captivating main stage meal and keynote session. Make a memorable impact with your video ad, introduction of the keynote speaker, and the privilege to induct them into the C-E-O Hall of Fame.
Main stage Video Ad (3-minute maximum) during session
Place setting postcard advertisement/promotional item
Opportunity to introduce Keynote speaker on main stage
Opportunity to induct Keynote speaker to the C-E-O Hall of Fame
One direct email to conference attendees
Digital branding on conference schedule
Main stage branding option including posters, branding clings options - offered at cost
Centerpiece branding option - offered at cost
Opportunity for private meeting with Keynote speaker during event
Make a distinct impression on esteemed conference speakers and judges by providing them with custom-branded gifts. Demonstrate your gratitude with personalized notes post-event, and create a lasting connection by offering a customized welcome gift.
Custom branded individual gifts given to Conference Speakers (65) and Judges (25)
Custom branded note of appreciation mailed to speakers and judges post event
Direct email to speakers and judges post event
Option to provide a customized welcome gift to each speaker/judge upon hotel check in - offered at cost
Spark excitement and set the tone for an unforgettable event as the exclusive Host Welcome Reception Sponsor. Command attention with prominent branding, deliver a high-energy Welcome address, and create an immersive experience with themed reception elements.
Exclusive branding recognition as Welcome reception Host
Opportunity to deliver a high-energy Welcome address to kickoff the party!
Theming rights for Welcome Reception - in coordination with C-E-O's Events Team
Branded attendee welcome gift bags, signature cocktail and napkins
Facilitated networking integration among conference and sponsor attendees
Event space branding including posters, branding clings options - offered at cost
One direct email to conference attendees
Empower the future of entrepreneurship by offering attendee demographic scholarships with your brand in the spotlight. Champion diversity and inclusion, gain access to valuable application data, and foster meaningful interactions with scholarship recipients.
Option to offer one of the below scholarship categories, with naming rights per scholarship:
Identity based scholarship: Black, Indigenous and People of Color
Identity based scholarship: Hispanic
Identity based scholarship: LGBTQ+ Community
Identity based scholarship: Women Founders
Identity based scholarship: Learning or mobility differences
Application data and one on one interaction with attendees at the event
Be the first point of contact and leave a lasting impression as the Registration Sponsor. Ensure your brand is front and center with logo placement on lanyards, name badges, and welcome materials. Maximize brand visibility throughout the conference experience.
Branding on lanyards and conference attendee name badges
Branding on welcome letter at hotel check-in
Branding on "Things to Do" materials in Guest Rooms
Branding on Hotel Room Guest Keys, if available
Fuel innovation and entrepreneurship as a Pitch Competition Funder. Elevate your visibility with branding in the Practice Lounge, on the competition site and application, and host round-table discussions with top founders.
Branding in Pitch Competition Practice Lounge
Branding representation on Pitch Competition site and application
One judging seat at in-person semi-final competition and virtual evaluation rounds
Opportunity to host a round-table discussion among Top 100 founders during competition cycle.
Take charge of a specialized session and become a beacon of expertise and thought leadership. Engage the audience with your video ad, introduce the speaker, and facilitate insightful Q&A sessions. Amplify your brand's presence with digital session branding.
Session scheduled and selected no more than three weeks prior to event
Video Ad (3-minute maximum) during session
Opportunity to introduce speaker during session
Opportunity to facilitate Q&A for session speaker
Digital session branding on conference schedule
Session branding including posters, branding clings options - offered at cost
Place setting postcard advertisement
Establish a digital presence and enhance attendee engagement as the Conference App Sponsor. Claim headline branding in the conference application and registration process, and make an impact with customized app elements.
Headline branding in the conference application and registration process
Includes: Header image, App Icon, Loading Screen, Event space Map, and Schedule
Showcase your products, services, or initiatives as a Conference Exhibitor. Gain exposure with logo inclusion in the exhibitor directory, interact with college students and faculty, and generate valuable leads.
Designated space to showcase products, services or initiatives at the event
Logo and company name included in the exhibitor directory and floor plan
Opportunity to interact with and generate leads from college students and faculty
Branding on booth signage and promotional materials
Featured in post-event email with customized message and branding
Energize attendees as the official Break Sponsor. Benefit from logo placement on break area signage and verbal acknowledgment. Leave a memorable impression with your brand.
Choice of catering items and location of break
Logo and company name on signage surrounding the break area
Verbal acknowledgment by event EMCEE prior to break session
Company logo on cocktail napkins
Quench attendees' thirst as a Hydration Station Sponsor. Choose a location, apply custom branding, and provide branded water cups. Increase brand visibility throughout the event.
Choice of hydration station location
Custom branding cling affixed to hydration station, offered at cost
Custom branded water cups with company logo, offered at cost.
Logo and company name on signage surrounding the hydration station
Keep attendees powered up as the Charging Lockers Sponsor. Choose a location, apply custom branding, and offer convenient device charging. Showcase your brand throughout the event.
Choice of charging locker location
Custom branding cling affixed to the charging locker
---
Size and Scope of Network Reach:
C-E-O represents an expansive network that offers unparalleled promotional opportunities to its community. With customary practices in place, including logo recognition in donor program-related emails and on the organization's website, C-E-O ensures maximum visibility for its sponsors. The reach is impressive, with a robust email audience of 27,221 (as of June 2023) members, resulting in an average open rate of 64%. Additionally, C-E-O engages in targeted faculty and university outreach to 9,513 recipients, comprising college of business faculty and entrepreneurship professors nationwide, with an average open rate of 28%. The organization's alumni members, numbering 3,359, show an average open rate of 42% for email communications. C-E-O's presence on social media platforms is equally impressive, the organization's social media reach extends to thousands, with significant year-over-year increases in audience engagement. By maintaining a transparent and trusted image, as evidenced by the 2023 Platinum Seal of Transparency with GuideStar, C-E-O demonstrates its commitment to fostering meaningful connections within its vast and active network.
For sponsorship questions, or, to learn more about sponsorship opportunities, please contact globalhq@c-e-o.org.

---
REGISTRATION#: CH58005 A COPY OF THE OFFICIAL REGISTRATION AND FINANCIAL INFORMATION MAY BE OBTAINED FROM THE DIVISION OF CONSUMER SERVICES BY CALLING TOLL-FREE (800-435-7352) WITHIN THE STATE OF FLORIDA. REGISTRATION DOES NOT IMPLY ENDORSEMENT, APPROVAL OR RECOMMENDATION BY THE STATE.